La Foce produces its own olive oil from trees growing on the sunny,
dry slopes that overlook the valley.
Varieties include leccino, maurino, frantoiano, olivastra, and pendolino. We harvest each area separately, and press the olives immediately, to guarantee low acidity and high viscosity. Every year the oil has a slightly different taste, owing to that year's rain, wind, snow or frost – but it's always delicious, with a strong, biting, fruity taste.
We keep the oil in dark and rather cool rooms to maintain the quality and taste at the top level and bottle it in different sizes (tins of 0,250 lt., 0,500 lt., 1 lt., 3 lt. and 5 lt.) to be sold on the premises or shipped everywhere in the world.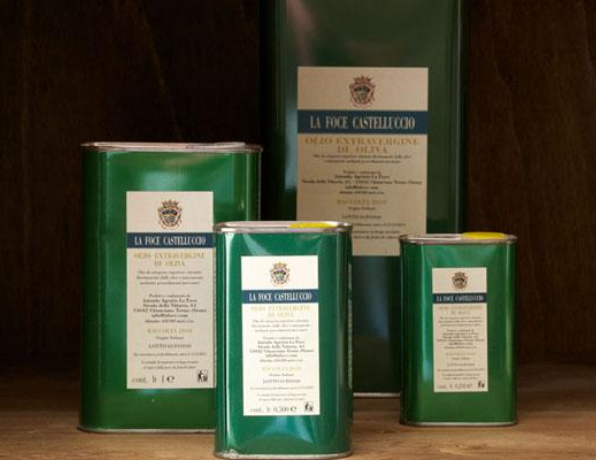 { "file": { "id_file": 3198, "nome_file": "la-foce-olio-extra-vergine-01.png", "estensione": "png", "whenlog": "2022-05-31 18:12:15", "sn_thumb": "N", "sn_webp": "S", "id_file_associato": 3647, "ord_file_associato": 0, "alt": null, "title": null, "descrizione": null, "id_file_tipo": 15, "cod_tipo_default": "IMMAGINI", "url": "https://light.appgrade34.it/repository/ecommerce5/file_caricati/2/3198.png", "url_webp": "https://light.appgrade34.it/repository/ecommerce5/file_caricati/2/3198.webp" }, "testo": { "changingThisBreaksApplicationSecurity": "" } }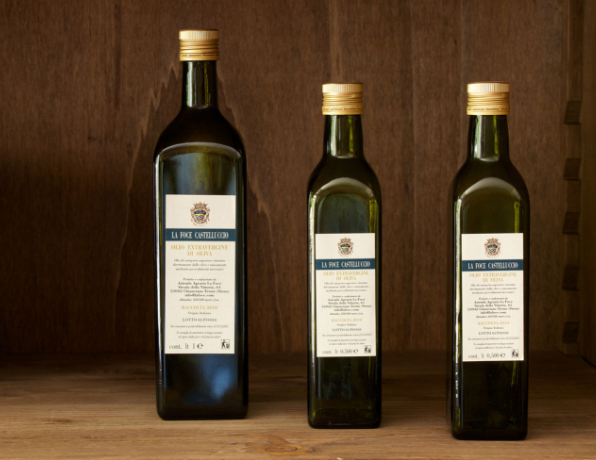 { "file": { "id_file": 3199, "nome_file": "la-foce-shop-03.png", "estensione": "png", "whenlog": "2022-05-31 18:12:15", "sn_thumb": "N", "sn_webp": "S", "id_file_associato": 3648, "ord_file_associato": 0, "alt": null, "title": null, "descrizione": null, "id_file_tipo": 15, "cod_tipo_default": "IMMAGINI", "url": "https://light.appgrade34.it/repository/ecommerce5/file_caricati/2/3199.png", "url_webp": "https://light.appgrade34.it/repository/ecommerce5/file_caricati/2/3199.webp" }, "testo": { "changingThisBreaksApplicationSecurity": "" } }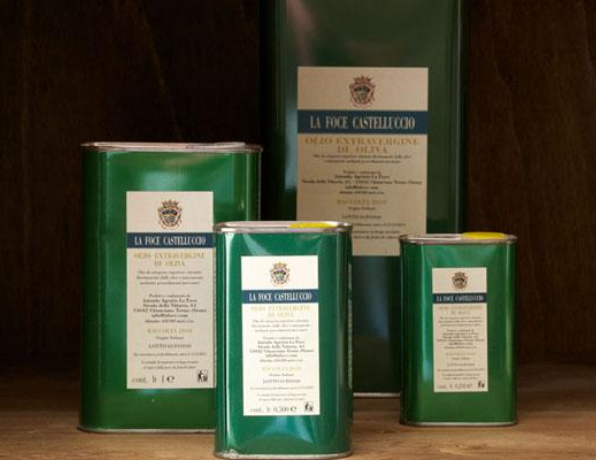 { "file": { "id_file": 3198, "nome_file": "la-foce-olio-extra-vergine-01.png", "estensione": "png", "whenlog": "2022-05-31 18:12:15", "sn_thumb": "N", "sn_webp": "S", "id_file_associato": 3647, "ord_file_associato": 0, "alt": null, "title": null, "descrizione": null, "id_file_tipo": 15, "cod_tipo_default": "IMMAGINI", "url": "https://light.appgrade34.it/repository/ecommerce5/file_caricati/2/3198.png", "url_webp": "https://light.appgrade34.it/repository/ecommerce5/file_caricati/2/3198.webp" }, "testo": { "changingThisBreaksApplicationSecurity": "" } }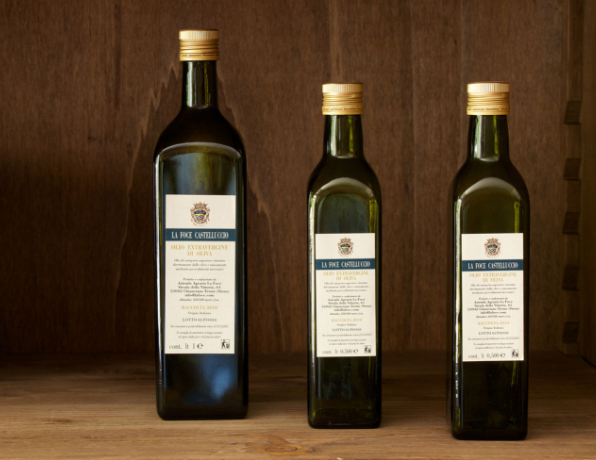 { "file": { "id_file": 3199, "nome_file": "la-foce-shop-03.png", "estensione": "png", "whenlog": "2022-05-31 18:12:15", "sn_thumb": "N", "sn_webp": "S", "id_file_associato": 3648, "ord_file_associato": 0, "alt": null, "title": null, "descrizione": null, "id_file_tipo": 15, "cod_tipo_default": "IMMAGINI", "url": "https://light.appgrade34.it/repository/ecommerce5/file_caricati/2/3199.png", "url_webp": "https://light.appgrade34.it/repository/ecommerce5/file_caricati/2/3199.webp" }, "testo": { "changingThisBreaksApplicationSecurity": "" } }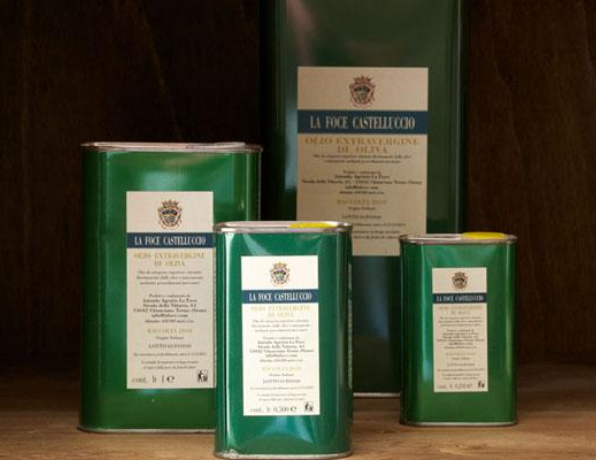 { "file": { "id_file": 3198, "nome_file": "la-foce-olio-extra-vergine-01.png", "estensione": "png", "whenlog": "2022-05-31 18:12:15", "sn_thumb": "N", "sn_webp": "S", "id_file_associato": 3647, "ord_file_associato": 0, "alt": null, "title": null, "descrizione": null, "id_file_tipo": 15, "cod_tipo_default": "IMMAGINI", "url": "https://light.appgrade34.it/repository/ecommerce5/file_caricati/2/3198.png", "url_webp": "https://light.appgrade34.it/repository/ecommerce5/file_caricati/2/3198.webp" }, "testo": { "changingThisBreaksApplicationSecurity": "" } }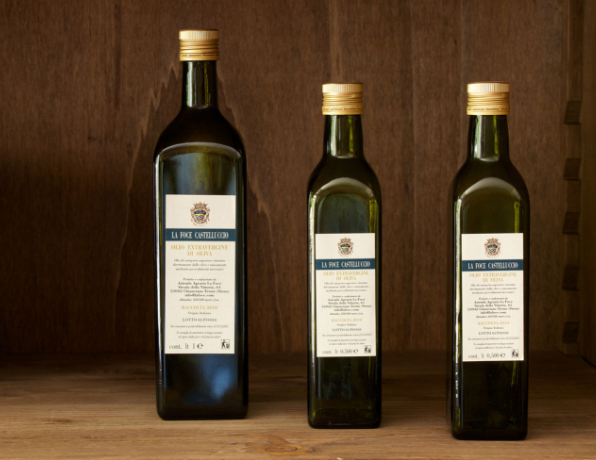 { "file": { "id_file": 3199, "nome_file": "la-foce-shop-03.png", "estensione": "png", "whenlog": "2022-05-31 18:12:15", "sn_thumb": "N", "sn_webp": "S", "id_file_associato": 3648, "ord_file_associato": 0, "alt": null, "title": null, "descrizione": null, "id_file_tipo": 15, "cod_tipo_default": "IMMAGINI", "url": "https://light.appgrade34.it/repository/ecommerce5/file_caricati/2/3199.png", "url_webp": "https://light.appgrade34.it/repository/ecommerce5/file_caricati/2/3199.webp" }, "testo": { "changingThisBreaksApplicationSecurity": "" } }