La Foce has opened a Garden Shop. You will find it
next to the office: a pleasure to spend time in, browsing among our various products on offer,
either before or after your visit to the gardens.
You will find books here, including Iris Origo's classics or literature about the region's history and Tuscan gardens, as well as local pottery, lavender perfumes, linens, magnets, postcards, hats, and of course the famous La Foce olive oil: many presents to bring home.
Everything is hand-made and therefore unique. Artist and designer Giovanna Lysy, with the collaboration of Sibylla Holz Kähni, has been inspired by the forms, colours, and materials from the garden and the valley. Details born of architect Cecil Pinsent's garden designs intermingle with local country traditions in danger of disappearing.
The two rooms that are now the Shop used to be part of the 'Fattoria' – that is, the center of the estate from which all the outlying farms depended. You will see the old kitchen, with an enormous fireplace and behind it, the oven where bread used to be made for the whole community.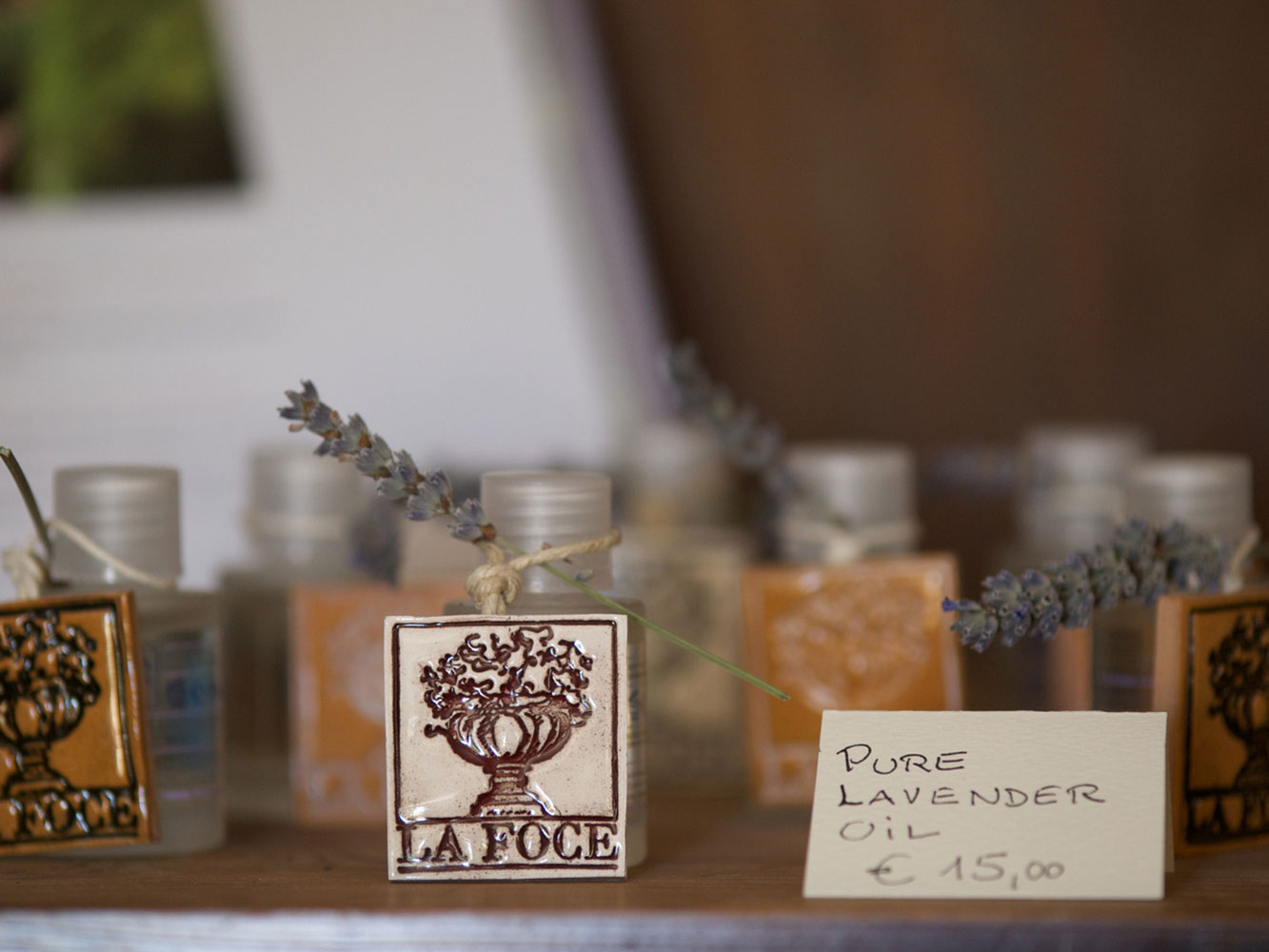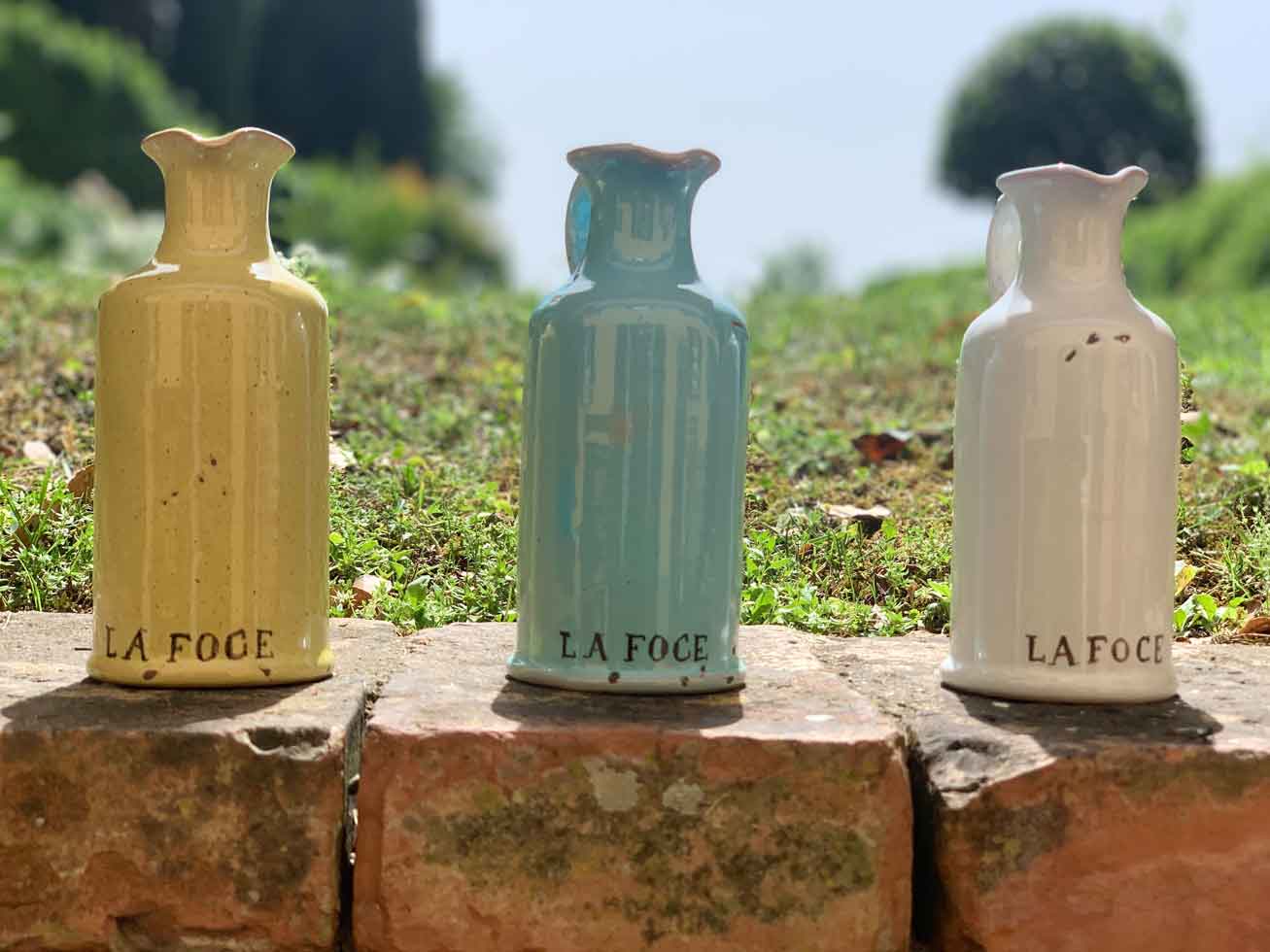 Do you
know our oil?
La Foce produces its own olive oil from trees growing on the sunny, dry slopes that overlook the valley.
LEARN MORE